About Skipinnish
Skipinnish are riding an ever-growing wave of popularity and the last 2 years have been the biggest for the band since they began way back in 1999 when co-founders Andrew Stevenson and Angus MacPhail joined forces.  With increased numbers in the band from these early days and with the addition of lead vocals and full back line, recent years have seen this band hit the very top of the music scene in Scotland.  With hit after hit of self penned songs and a strong mix of powerful bagpipe, fiddle and accordion led tune sets, they encompass the very best of contemporary Celtic Music.
Their large and growing fan base is such that Skipinnish are regularly selling out in advance some of the biggest venues in the country.  From Eden Court Theatre in Inverness  - where they filled 2 consecutive nights -  to the iconic Usher Hall in Edinburgh and from the Albert Halls in Stirling to the famous Barrowland Ballroom in Glasgow, every show has been full and audiences have been going wild! 
With their 20th anniversary year approaching, 2019 will be the biggest year yet for Skipinnish.  The birthday celebrations will launch with an exciting return to the Usher Hall in Edinburgh on the 25th of May where numbers will be increased on last years appearance there by allowing for a standing crowd on the lower level.  A flagship summer Highland birthday party in Inverness on the 5th of July will take the form of a 4500 capacity "big top" concert in the Highland Capital's Bught Park.  This will be the band's biggest gig to date and to ensure it all runs smoothly they have teamed up with promoters LCC who ran Runrig's amazing "The Last Dance" events at Stirling Castle.  This is going to be one hell of a party!
As well as their own stand-alone performances, Skipinnish are one of the hottest acts on the vibrant music festival scene.   Because of the major events planned at home for their 20th anniversary, the band are taking a year out from all Scottish festivals in 2019.  They will however be appearing at various events in England, Ireland and the rest of Europe as their international following continues to snowball and look forward to returning to some Scottish festivals in 2020. 
Go to the Live page to book tickets for our December tour and next year's birthday events.
Meet The Band
Find out a little bit about the band members below.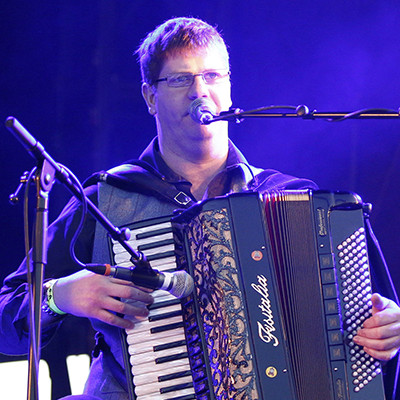 Angus MacPhail
Angus is from the Inner Hebridean Island of Tiree and along with Andrew Stevenson is a founder member of the band.  He began playing the accordion at the age of 9 under the tutelage of Gordon Connell whose generosity of time and skill has produced so many accordion players and subsequent bands with Tiree connections.
Having studied at the RCS, and with a working background in commercial fishing, marine chartering and more recently the licensed trade, Angus has a varied professional life but music has been a constant thread throughout.
So far, Angus has been the main composer in the band and has written or co-written all the original songs performed and recorded by Skipinnish.
Although he has been writing for some time, it has only been in recent years that any of his songs have seen the light of day and they have been widely acclaimed, earning Angus a nomination for "Composer of the Year" at the Scottish Traditional Music Awards in 2017.
---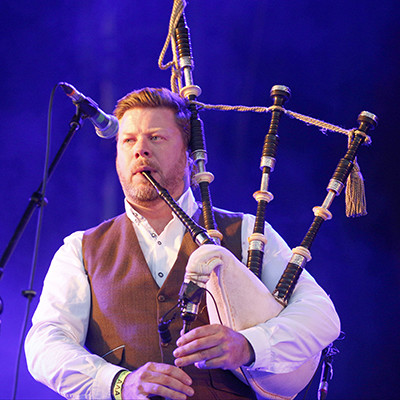 Andrew Stevenson
Andrew's family, have firm roots in Lochaber, which has given him a love and vast knowledge of local history.  Having also spent several seasons on the Achnacarry hills as a stalking ghillie, he has many interesting stories to tell!
Having been involved in piping from a very young age, when he competed and performed, both as a soloist and the Lochaber School Pipe Band, Andrew's style developed and grew throughout his study at the RCS. He adds an original raw sound and natural flair for Highland piping to the band, which brings the tune sets to life on the stage.
---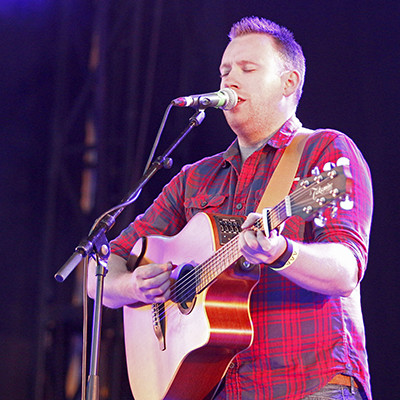 Norrie MacIver
Norrie "Tago" MacIver is a singer/songwriter from Carloway on the Isle of Lewis.
Since a young age, Norrie has been touring all over the world and has appeared at many music festivals both in the UK and internationally, including highly celebrated events, such as The Tonder Festival, Celtic Colours, Heb Celt, Celtic Connections and the Glastonbury Festival. Norrie has also been involved with many line-up's and was the lead singer of award winning bands Bodega and Manran.
Norrie has had a distinguished recording career, performing often on television and radio, and appearing as a guest vocalist for bands, such as Julie Fowlis, and Daimh. In December 2011 Norrie was voted "Gaelic singer of the Year" at the MG Alba Scottish Traditional Music Awards.
Norrie released his first solo album, "Danns an Rathaid," on his own label in 2014, which boasts a line-up of some of Scotland's finest musicians.
In 2016, Norrie became the new lead singer of Skipinnish and is enjoying a great new chapter in his musical career with the band.
---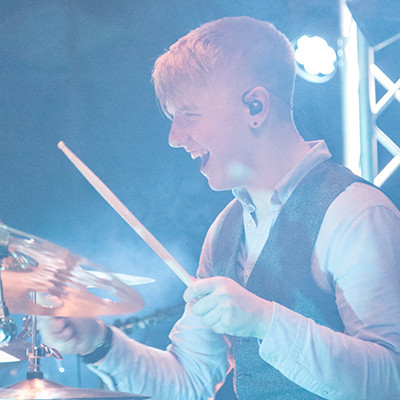 Rory Grindlay
Rory is a dynamic and energetic young player from West Calder, his passion for music and drumming is evident through his performances.
Rory's love of drumming began in Primary 7 when he joined a local pipe band playing snare drum. On going to high school he became more interested in the drum kit and become involved with the West Lothian Schools Big Band and West Lothian Schools Folk Group.
Rory is influenced by many other musical styles with Trad being his first love.
---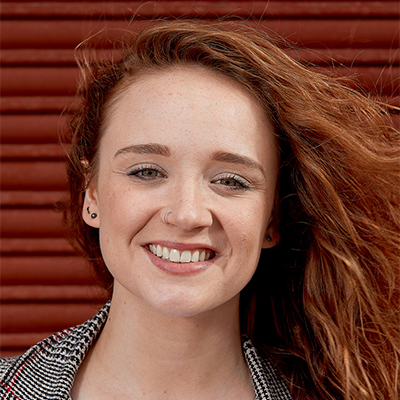 Charlotte Printer
Charlotte's love of music goes back to her early childhood where she could be found on the kitchen floor drumming on pots to Talking Heads. She soon picked up guitar, clarinet and bassoon at High School and went on to study music at Strathclyde University. Charlotte graduated with a BA in Applied Music, achieving The Alexander Stone award for excellence in her live Honours recital.
Charlotte is a multi-instrumentalist with a well developed skill for bass guitar. Having recognised her passion for the instrument, she began to play with a wide variety of bands around Scotland. She has been gigging for the past 12 years all over the world, from a stage on Edinburgh Castle esplanade to the beaches of Mykonos, Greece.
When she's not playing bass with Skipinnish she can be found playing with many bands including 80's pop legends Altered Images, Pronto Mama and synth-pop band Apache Darling. She also spends her spare time managing music industry events around the UK or googling images of kittens.
---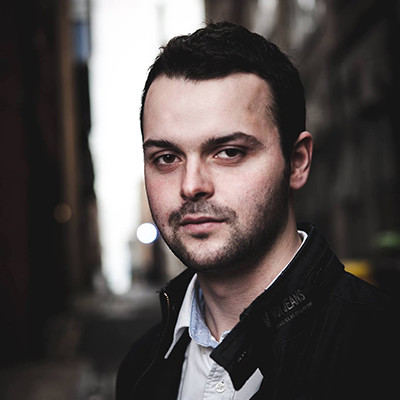 Alistair Iain Paterson
Alistair is a piano player and piper from the village of Bishopton in Renfrewshire. He graduated from the Royal Conservatoire of Scotland in 2013 with a BA Honours degree in Scottish Music, and was fortunate to be awarded the Martyn Bennett Memorial Scholarship in 2012 at the end of his third year of study. Alistair was also a finalist in the BBC Radio Scotland Young Traditional Musician of the Year 2014.
Since graduating, Alistair has been working full time as a freelance musician on a variety of performing, teaching, composing, arranging and recording projects. He is a founding member of the band Barluath, and has also performed and recorded with singer Robyn Stapleton and fiddler Patsy Reid.
Last year he performed with Julie Fowlis at the National Commemorative Event to mark the centenary of the Battle of the Somme at the Thiepval Memorial in France.
Other notable performances have taken Alistair around the world to countries including Germany, Denmark, Belgium, the Czech Republic, Switzerland, Canada, the USA and Brazil.
---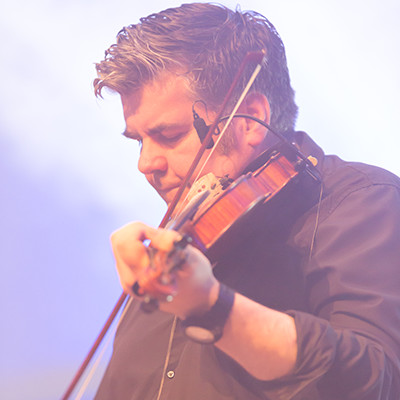 Archie McAllister
Archie McAllister is known as one of the leading exponents of the Scottish fiddle. His fiery style and unmatched delivery of tunes have made him popular, both as a member of the many bands he has been involved with, as well as a solo performer in his own right.
Archie has played in many line-ups, including The Jura Ceilidh Band and with long term accomplice Ross Kennedy, with whom he recorded three albums. he also released his own solo album, Fiddler's Rock, leading him to be nominated as "Best Instrumentalist" at the Scottish Traditional Music Awards in 2004.
Archie continues to be in demand as a performer, most recently performing solo at prestigious events, such as the Neil Gow Fiddle Festival, and the Scots Fiddle Festival in Edinburgh, drawing rave review from critics, both in the Scotsman and the Times.
As well as becoming a regular performer with Skipinnish, Archie has been teaming up with Rachel Walker on several occasions to perform support slots. He is certainly a welcome addition, and adds a touch of Campbeltown flair, and a rich fiddle sound to our gigs.