Skipinnish Live
Skipinnish are currently appearing at the following venues and festivals. Please follow the appropriate links for purchasing tickets online where applicable, or call the contact numbers listed where online sales are not available. Gigs are in displayed in date order.
If you would like to book the band for a concert, festival or private event please contact us.
Organisers can download our stage spec plan and press picture pack using the buttons below the gig list.
---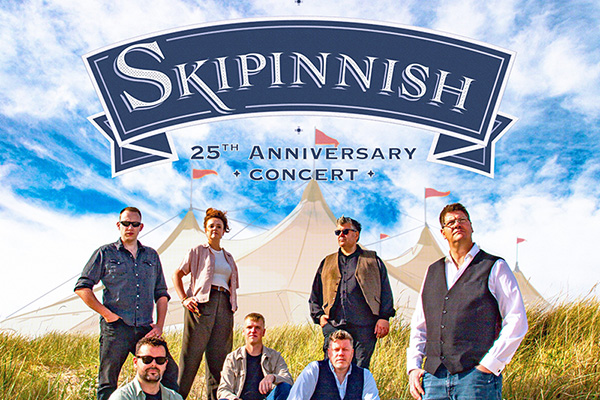 25th Anniversary Concert
Bught Park, Inverness
Tickets on sale Fri 29th Sept 9am
---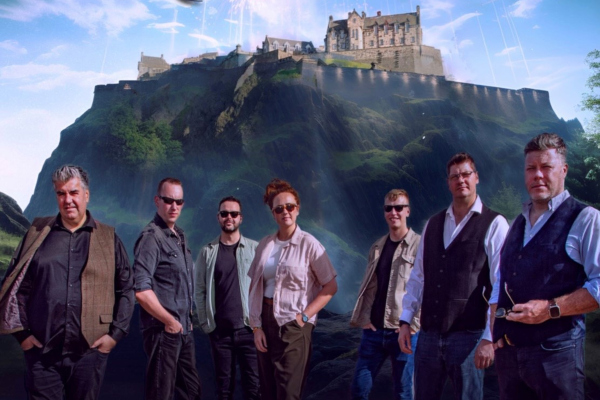 We are absolutely thrilled to bring you the biggest news in the history of Skipinnish!  We have been given our own headline concert at Edinburgh Castle!   
This is a gig of dreams and it may come only once in our lifetimes.  A gathering of fans from far and wide to celebrate and sing together, sharing memories of 25 years of Skipinnish and making more to remember 25 years in the future.   The thought of our songs resonating from Edinburgh Castle and out across the city with a Skipinnish crowd in full voice along with us, is truly magical.  
Skipinnish are feeling Alive. We are Walking on the Waves!   The Island will sound across the City and we'll be Sailing Home on the Ocean of the Free to the Land Below the Waves. The Golden West Horizon will be ours for just a while.
We cannot wait to celebrate 25 years of Skipinnish with you all! 
AVAILABLE ON SALE FRIDAY 20TH OCTOBER 9AM
Organisers & Press
Below you will find our technical stage specification document for download. In addition we have a library of high resolution images and logos that can be used for advertising or editorial purposes.